Gregory B. Maffei
Chairman
Greg Maffei oversees the Liberty family of companies as they compete in the digital mobile era. Liberty's stocks have consistently outperformed the indexes and peers. Liberty Media ranked #8 in Fortune's 2021 World's Most Admired Companies in the Media & Entertainment Industry.
Maffei serves as President and CEO of Liberty Media Corporation, which owns media and entertainment businesses, including subsidiaries Formula 1, SiriusXM and the Atlanta Braves, and an interest in Live Nation Entertainment. He is President and CEO of Liberty Broadband Corporation, which consists primarily of a 25% voting stake in Charter Communications and subsidiary GCI, and is President and CEO of Liberty Media Acquisition Corporation, a newly incorporated blank check company formed for the purpose of effecting a merger, capital stock exchange, asset acquisition, stock purchase, reorganization or similar business combination with one or more businesses. Maffei also serves as Chairman and CEO of Liberty TripAdvisor, which holds a controlling interest in TripAdvisor.
In addition, Maffei serves as Executive Chairman of Qurate Retail, Inc., which owns digital commerce businesses, including subsidiaries QVC, HSN, Zulily and the Cornerstone Brands. Maffei also serves as Chairman of the Liberty-related companies Live Nation Entertainment, SiriusXM and TripAdvisor, and as a Director of Charter Communications and Zillow.
Prior to joining Liberty in 2005, Maffei served as Co-President of Oracle, Chairman and CEO of 360networks, and CFO of Microsoft. He has also served as a Director of Barnes & Noble, Citrix, DIRECTV, Dorling Kindersley, Electronic Arts and Starbucks and was Chairman of Expedia and Starz.
Maffei is a member of the Board of Trustees of Dartmouth College and Council on Foreign Relations. He has an MBA from Harvard Business School, where he was a Baker Scholar, and an AB from Dartmouth College.
Richard N. Barton
As Chief Executive Officer of Zillow Group, Rich leads the company's work to transform how people buy, sell, rent and finance homes. Rich co-founded Zillow in 2005 and served as CEO until 2010, when he became the company's executive chairman. He returned as CEO in early 2019.
Before Zillow, Rich founded Expedia within Microsoft in 1994 and successfully spun the company out as a public company in 1999. He served as president, CEO and board director of Expedia from 1999 until 2003. He also co-founded and served as non-executive chairman of Glassdoor from 2007 to 2018.
Rich was a venture partner at Benchmark from 2005 until 2018. He's served on many public company boards and continues to be a board director for Netflix, Qurate, Artsy, and Zillow Group. He earned a Bachelor of Science in General Engineering: Industrial Economics from Stanford University.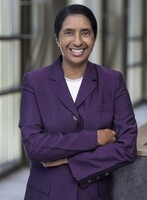 Fiona P. Dias
Ms. Dias has been a director of Liberty Interactive Corporation since December 2017. She is currently Principal Digital Partner at Ryan Retail Consulting, a global consulting firm, and has held this position since January 2015. Previously, she was Chief Strategy Officer of ShopRunner, an online shopping service, from August 2011 to October 2014. Before that, she was Executive Vice President, Strategy & Marketing, of GSI Commerce, Inc., a provider of digital commerce solutions from February 2007 to June 2011.
Prior to 2007, Ms. Dias was Executive Vice President and Chief Marketing Officer of Circuit City Stores, Inc., a specialty retailer of consumer electronics, and also held senior marketing positions with PepsiCo, Pennzoil-Quaker State Company and The Procter & Gamble Company. She has an MBA from the Graduate School of Business at Stanford University and a Bachelor of Arts in Biochemistry from Harvard University.
Ms. Dias has also served on the boards of directors of Advance Auto Parts, Inc., a specialty retailer, since September 2009 and Realogy Holdings Corp., a real estate brokerage company, since June 2013. She previously served on the board of directors of HSN, Inc. from July 2016 to December 2017.
Michael A. George
President & Chief Executive Officer
Mike George has served as CEO of Qurate Retail, Inc. since March 2018 and as CEO of QVC®, Inc. since 2005. He also served as President of QVC, Inc. from 2005 through July 2021.
In November 2020, Mike announced his planned retirement from Qurate Retail at year-end 2021 after 16 years of successful leadership.
Globally, Qurate Retail GroupSM is a world leader in video commerce, among the top ecommerce retailers in North America (according to Digital Commerce 360), and a leader in mobile commerce and social commerce. The retailer reaches approximately 218 million homes worldwide via 14 television networks and reaches millions more via multiple streaming services, social pages, mobile apps, websites, print catalogs, and in-store destinations. Thanks to its 26,000 team members worldwide, Qurate Retail Group combines the best of retail, media, and social to curate products, experiences, conversations, and communities for millions of highly discerning shoppers, while also curating large audiences for thousands of brand vendors.
Mike came to QVC, Inc. from Dell, Inc., where he was the Chief Marketing Officer and also led its U.S. Consumer business. Prior to this, Mike was a Senior Partner at McKinsey & Co., Inc. and led the firm's North American Retail Industry Group. He also served as a member of the firm's partner evaluation committee.
Mike is Chairman of the National Retail Federation Board of Directors. He serves on the Board of Directors for Qurate Retail, Inc., Ralph Lauren, and the National Constitution Center. He also is a member of CEO Action for Diversity and Inclusion. Mike served on the Brinker International Board of Directors from 2013 to January 2020 and on the Payless ShoeSource Board of Directors from 2003 to 2006. In addition, he served on the Kimmel Center Board of Directors for six years and the Board of Directors for Alex's Lemonade Stand Foundation for 10 years.
Mike earned his bachelor's degree from Northwestern University and his master's degree in finance from Northwestern University's Kellogg Graduate School of Management.
M. Ian G. Gilchrist
M. Ian G. Gilchrist - M. Ian G. Gilchrist has been a director since July 2009. Mr. Gilchrist was a Managing Director of Citigroup/Salomon Brothers from 1995 until his retirement in July 2008. Prior to 1995, Mr. Gilchrist was a Managing Director of CS First Boston Corporation and was a Managing Director of PaineWebber Incorporated.
Evan D. Malone
Evan D. Malone - A director of Liberty since August 2008. Dr. Malone has been an engineering consultant for more than the past five years. Since January 2008, Dr. Malone has served as the owner and manager of a real estate property and management company, 1525 South Street LLC. During 2008, Dr. Malone also served as a post-doctoral research assistant at Cornell University and an engineering consultant with Rich Food Products, a food processing company. Dr. Malone has served as co-owner and director of Drive Passion PC Services, CC, an Internet café, telecommunications and document services company, in South Africa since 2007 and served as an applied physics technician for Fermi National Accelerator Laboratory, part of the national laboratory system of the Office of Science, U.S, Department of Energy, from 1999 until 2001.
John C. Malone
Dr. John C. Malone - is Chairman of the Board of Liberty Media Corporation, Liberty Broadband Corporation and Liberty Global plc. From 1996 to March 1999, when Tele-Communications, Inc. (TCI) merged with AT&T Corp., he was Chairman and Chief Executive Officer of TCI. Previous to that, from 1973 to 1996, Dr. Malone served as President and Chief Executive Officer of TCI. He currently serves on the Board of Directors for Qurate Retail, Inc., Discovery Communications, Inc. and Charter Communications, Inc. Additionally, Dr. Malone is Chairman Emeritus of the Board for Cable Television Laboratories, Inc.
Born in 1941 in Milford, Connecticut, Dr. Malone was a Phi Beta Kappa and merit scholar at Yale University where he obtained a Bachelor of Science in Electrical Engineering and Economics in 1963. He also received a Master of Science in Industrial Management from Johns Hopkins in 1964 and a Doctor of Philosophy (Ph.D.) in Operations Research from Johns Hopkins in 1967. He has received two Honorary Degrees for Doctorate of Human Letters; the first from Denver University in 1992 and the second from Johns Hopkins University in 2012.
Dr. Malone began his career in 1963 at Bell Telephone Laboratories/AT&T in economic planning and research and development. In 1968, he joined McKinsey & Company and in 1970 he became Group Vice President at General Instrument Corporation (GI). He was later named President of Jerrold Electronics, a GI subsidiary.
He served as Director of the National Cable Television Association (NCTA) from 1974 to 1977 and again from 1980 to 1993. During the 1977-1978 term, Dr. Malone was the NCTA's Treasurer.
In 1983, Dr. Malone received the NCTA Vanguard Award, one of the highest honors in the cable television industry. He has received many other awards and honors which include: TVC Magazine Man of the Year Award - 1981; Wall Street Transcript's Gold Award for the cable industry's best Chief Executive Officer - 1982, 1985, 1986 and 1987; Wall Street Transcript's Silver Award in 1984 and 1989; Women In Cable's Betsy Magness Fellowship Honoree; University of Pennsylvania Wharton School Sol C. Snider Entrepreneurial Center Award of Merit for Distinguished Entrepreneurship; American Jewish Committee Sherrill C. Corwin Human Relations Award; Communications Technology Magazine Service and Technology Award; Bronze Award - 1993 Financial World CEO of the Year Competition; The Hopkins Distinguished Alumnus Award in 1994 and in 2004 the Hopkins Medal, the school's highest award; Steven J. Ross Humanitarian Award from the UJA Federation New York in 2016; National Western Stock Show's Citizen of the West in 2017. He is also recognized as a Yale Sterling Fellow (Harkness Circle).
Larry E. Romrell
Larry E. Romrell - A director of Liberty since May 2006. A director of Old Liberty from March 1999 to May 2006. Mr. Romrell served as an Executive Vice President of TCI from January 1994 to March 1999. Mr. Romrell is a director of LGI.
Mark Vadon
Mr. Vadon has been a director of Liberty Interactive Corporation since October 2015. He co-founded Zulily, Inc. and served as its Chairman of the Board from 2009 until September 2015. Mr. Vadon also founded Blue Nile, Inc., an internet retailer of diamonds and fine jewelry, and served as its Chairman of the Board from 1999 to 2013 and its Chief Executive Officer from 1999 to 2008. Prior to founding Blue Nile, Inc., Mr. Vadon was a consultant for Bain & Company, a management consulting firm, which he joined in 1992. He currently serves on the board of directors of The Home Depot, Inc. and is Chairman of the Board of Chewy.com, LLC, an internet retailer of pet food. Mr. Vadon holds an A.B. in Social Studies from Harvard University and an M.B.A. from Stanford University.
Andrea L. Wong
Andrea Wong - has served as a director of our company since September 2011. Ms. Wong previously served as President, International Production for Sony Pictures Television and President, International for Sony Pictures Entertainment. She also was President and CEO of Lifetime Entertainment Services and served in a variety of roles with ABC, Inc. Ms. Wong currently serves as a director of Liberty Media Corporation, Hudson's Bay Company, Hudson Pacific Properties, Inc. and Social Capital Hedosophia Holdings Corp. She also serves on the advisory boards of several media and entertainment societies and organizations.